For the Record: April 22, 2022.
Old recordings, new music, Bandcamp, Record Store Day, plus the Album of the Week from Claire Rousay, and details of dozens more releases…
For the Record is a weekly round-up of new and upcoming recordings of interest to the new-music community – contemporary classical music and jazz, electronic and electroacoustic music, and idioms for which no clever genre name has been coined – on CD, vinyl LP, cassette, digital-only formats… you name it.
This list of release dates is culled from press releases, Amazon, Bandcamp, and other  internet stores and sources, social-media posts, and online resources such as Discogs. Dates cited typically correspond to initial U.S. release, and are subject to change. (Links to Amazon, used when all else fails, do not imply endorsement.)
After publication, new listings are incorporated into For the Record: The Master List, a continuously updated resource exclusively accessible to paying Night After Night subscribers, found here.
These listings are not comprehensive—nor could they be! To submit a forthcoming recording for consideration, email information to nightafternight@icloud.com.
Please note that all opinions expressed herein are solely my own, and do not express the views or opinions of my employer.‌
---
Prelude.
We're all worried about what's going to happen to Bandcamp, now that it's been sold to a larger outfit whose investors also fund less beneficent ventures. History suggests we're right to be concerned. Still, right now one can still be grateful for a music-selling platform willing to turn a spotlight on Toshimaru Nakamura, the genius of the no-input mixing board. How amazing is it to see a venture like Bandcamp providing this kind of exposure to an artist so singular and uncompromising. Plus, there's that amazing pull quote:
"I play noise because I won't make a mistake. I prefer to spend my time drinking beer with my friends."
I usually devote Fridays to surveying all the new music that appears in a given week. But first, I'm struck by a number of older titles that have popped up on Bandcamp for the first time this week… enough to warrant mention.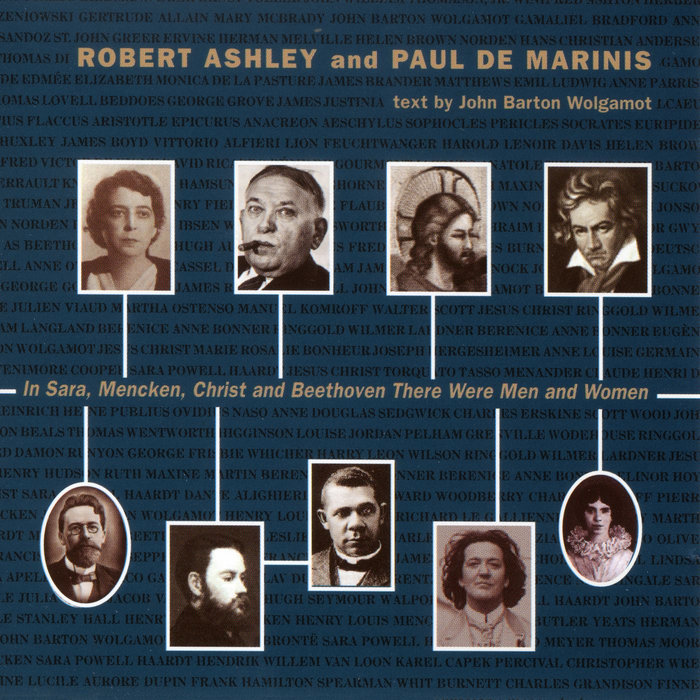 Did everyone catch the amazing little Lovely Music boomlet on Tuesday? Four crucial Robert Ashley documents – In Sara, Mencken, Christ and Beethoven There Were Men and Women, Perfect Lives, Atalanta (Acts of God), Volume 1, and Crash – plus Alvin Lucier's wonderful Still and Moving Lines of Silence in Families of Hyperbolas. Phew!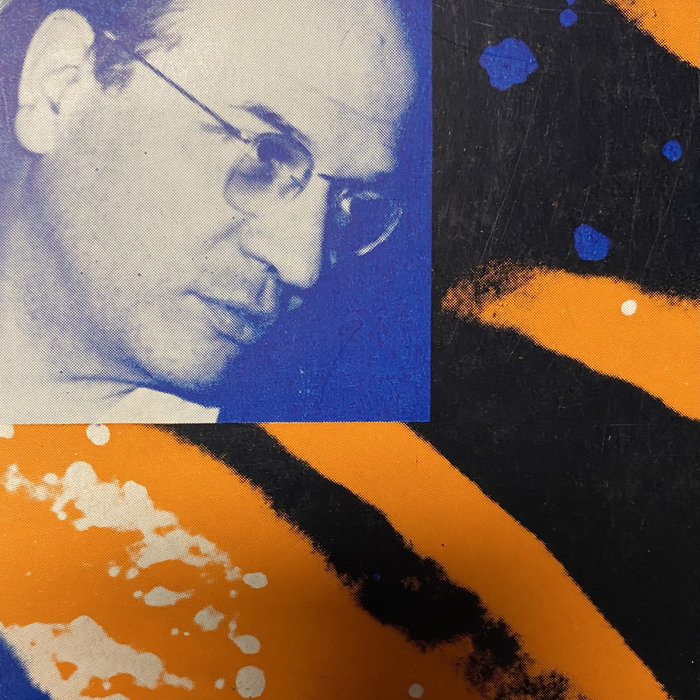 Another older recording worth a fresh take: Olivier Messiaen's first account of his Quatuor pour la fin du temps, taped in 1956 and excellently restored by Ian Nagoski for his Canary label. Among Messiaen's colleagues in the quartet are cellist Etienne Pasquier, who as a prisoner of war had played the work's world premiere with Messiaen; his brother, violinist Jean Pasquier; and clarinetist André Vacellier, who'd played in the work's second performance, in Paris after Messiaen's release. A beautiful, compelling document.
The new reissue of Artistry, bassist Sirone's debut LP as a leader, on the English cottage label moved-by-sound is a gorgeous thing. It's also a very expensive thing, if you're inclined to acquire the vinyl version—the shipping cost is honestly appalling. The label – which, full disclosure, provided me with a gratis download – recommends U.S. customers to consider buying the album from Stranded, which lowers the shipping cost dramatically. Of course, Stranded is carrying the standard black-vinyl edition; if you have to have the limited-edition yellow version, you're back to Bandcamp and you're going to pay.
Stranded also has brick-and-mortar outlets on both coasts, and maybe you're even headed to one of those tomorrow for…
Yep, Saturday, April 23, is Record Store Day 2022. To those who'll be visiting brick-and-mortar purveyors of tuneage in search of treasure: courage and good fortune. But for those of us who'll be stuck at our desks, collector-market site Discogs has published a nice little post about maximizing your chances of finding RSD rarities—before, y'know, paying exorbitant collector-scum prices on Discogs.
Speaking of RSD, y'all know about the new "lost" 1972 live album by centenary birthday celebrant Charles Mingus, right? That's nice, but I'm even more gassed about Revelations, which gathers in one handsome package the complete ORTF Fondation Maeght recordings Albert Ayler made on July 25 and 27, 1970. Vinyl fetishists will crave the 5LP box out tomorrow; if you prefer CDs or downloads, you can pre-order now on Bandcamp for April 30 release. I'm super eager to hear the Miles Davis live release, What It Is: Montreal 7/7/83 (hat tip: Tom Moon), but I'll hold out until that set turns up in the next Legacy "Bootleg Series" CD box.
Finally, since I failed to post last Friday, be sure you don't miss the superb new releases last week by Christopher Fox, Michael Oesterle, Michael Pisaro-Liu, Kory Reeder, Christopher Trapani, and John Zorn. The Oesterle album, Quatuors, is especially warmly endorsed for its loving overview of the composer's long working connection with the brilliant Canadian group Quatuor Bozzini… but really, you should try to hear 'em all.
---
Album of the Week.
Claire Rousay
everything perfect is already here
Shelter Press; CD, LP, DL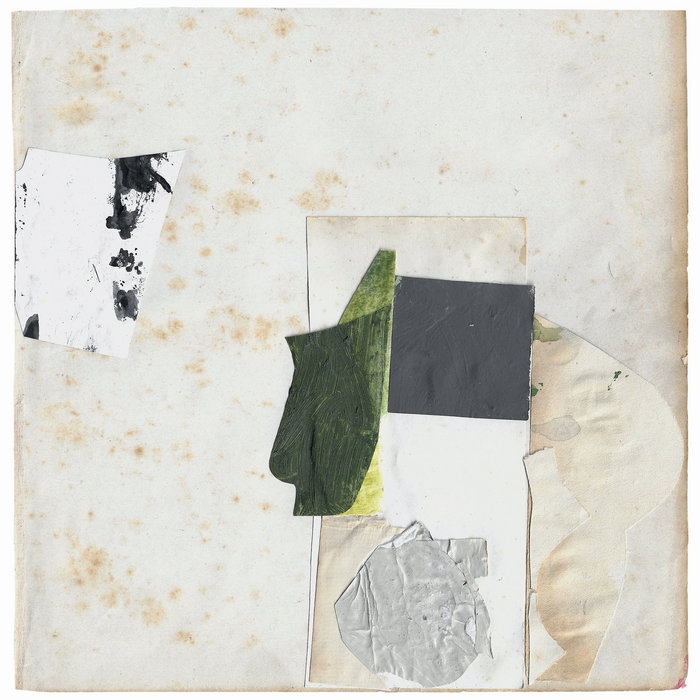 I'm reliably dumbstruck by the striking balance of strategy and serendipity Claire Rousay has achieved consistently over the last several years. Her mix of found sound and noise, chamber-music gestures, timbral contrast and commentary, voices just heard or just not, ASMR intensified intimacy has produced one arresting aural experience after another after another.
I've followed her work closely via a Bandcamp subscription and several releases on, or associated with, the American Dreams label (including Rousay's own sub-imprint, Mended Dreams); last year's a softer focus is essential. It seems exactly right to find this latest key release turn up on Shelter Press, the intrepid enterprise of Félicia Atkinson (whose music can share similar qualities, not least intimacy and unguarded bliss) and Bartolomé Sanson.
There's a lot to process in Rousay's music, particularly taking a longer view of her transition from improvising percussionist to emo-concrète sound sculptor, and Jonathan Williger covers the territory well in an essay published yesterday by NPR Music. But what appeals to me most about everything perfect is already here – and about most of Rousay's work, to be honest – is that everything is present, perceptible, and in need of no earnest specialist explanation. It's some of the most generous so-called experimental music I know.
Claire Rousay will be in residence at Pioneer Works in Red Hook in October 2022; pioneerworks.org
---
‌New this week.‌
Jon Balke Siwan - Hafla (ECM)
William Bolcom - Concerto Grosso for Saxophone Quartet and Band - PRISM Quartet, Temple University Wind Symphony/Patricia Cornett (XAS)
Jane Antonia Cornish - Sierra - Vicky Chow (Cantaloupe Music)
Kevin Drumm - Battering Rams (self-released)
Roger Eno - The Turning Year (Deutsche Grammophon)
Marti Epstein - Nebraska Impromptu - Rane Moore, Winsor Music (New Focus)
Forest Management - Palm Life (Husky Pants)
Yuko Fujiyama/Graham Haynes/Ikue Mori - Quiet Passion (Intakt)
Frederic Hand - Across Time (New Focus)
Danny Holt - Piano Music of Mike Garson (Innova)
Annea Lockwood - Bayou-Borne/Jitterbug - Maze (Moving Furniture)
Olga Neuwirth - Orlando - Kate Lindsey, Anna Clementi, Eric Jurenas, Justin Vivian Bond, Leigh Melrose, Constance Hauman, Chorus of Wiener Staatsoper, Wiener Staatsoper/Matthias Pintscher (C Major DVD/Blu-ray)
Alyssa Pyper - Cradle - Alyssa Pyper, Alarm Will Sound/Alan Pierson (Cantaloupe Music)
Bhob Rainey - Precious Mentals (self-released)
Claire Rousay - everything perfect is already here (Shelter Press)
Bill Seaman & Stephen Spera - Architectures of Light (Handstitched*)
Patrick Shiroishi - Inoue (Sleeping Giant Glossolalia)
Elias Stemeseder - Piano Solo (Intakt)
't Geruis - Bain D'Étoiles (laaps)
---
Just announced.‌
May 1
John Butcher/Angharad Davies/Matt Davis/Dominic Lash/Dimitra Lazaridou-Chatzigoga - nodosus (Empty Birdcage)
May 6
Jordan Dykstra - Globes (Original Soundtrack Album) (Editions Verde)
Anna Kaluza, Jan Roder - Am Frankfurter Tor (Relative Pitch)
May 10
Ashkan Behzadi - Love, Crystal and Stone - TAK Ensemble (TAK editions)
May 13
Jacob Garchik - Assembly (Yestereve)
May 20
Charming Hostess - The Ginzburg Geography (Tzadik)
May 27
Emilie Levienaise-Farrouch - Ravage (130701/FatCat)
700 Bliss (DJ Haram + Moor Mother) - Nothing to Declare (Hyperdub)
June 3
Editrix (Wendy Eisenberg, Steve Cameron, Josh Daniel) - Editrix II: Editrix Goes to Hell (Exploding in Sound)
RedGreenBlue - The End and the Beginning (Astral Spirits)
Colin Stetson, Elliott Sharp, Billy Martin, Payton MacDonald - Void Patrol (Infrequent Seams)
John Zorn - A Garden of Forking Paths (Tzadik)
June 17
Anteloper - Pink Dolphins (International Anthem)
---
Thank you all.