For the Record: June 3, 2022.
New Julius Eastman… Ingram Marshall remembered… an Album of the Week from Johnny Chang and Keir GoGwilt… and dozens of new and upcoming releases.
For the Record is a regular round-up of new and upcoming recordings of interest to the new-music community – contemporary classical music and jazz, electronic and electroacoustic music, and idioms for which no clever genre name has been coined – on CD, vinyl LP, cassette, digital-only formats… you name it.
This list of release dates is culled from press releases, Amazon, Bandcamp, and other  internet stores and sources, social-media posts, and online resources such as Discogs. Dates cited typically correspond to initial U.S. release, and are subject to change. (Links to Amazon, used when all else fails, do not imply endorsement.)
After publication, new listings are incorporated into For the Record: The Master List, a continuously updated resource exclusively accessible to paying Night After Night subscribers, found here.
These listings are not comprehensive—nor could they be! To submit a forthcoming recording for consideration, email information to nightafternight@icloud.com.
Please note that all opinions expressed herein are solely my own, and do not express the views or opinions of my employer.‌
---
Prelude.
It's difficult to think about things returning to normal, whatever that used to be.
But – this is crucial – people are making and doing and playing things that are beautiful and terrible, profound and angry, hopeful and vulnerable and vital. They're doing it all the time, and sometimes in response to the same kinds of things that stopped you in your tracks in the first place.
They deserve to be noticed and thought about and discussed. And you remember that you've made it your job to do those things, because you know what the things they make and do and play mean to you, even in the absolute worst of times.
So you start again, again.
Anyone who remembers the ecstatic recording of Femenine the Los Angeles new-music dream team Wild Up issued last June to kick off its new series devoted to the music of lost-but-now-is-found composer and performer Julius Eastman won't need any urging to investigate the forthcoming second installment. Joy Boy is set for release by New Amsterdam on June 17, and packs just as much ecstatic kick as its predecessor. But this new volume includes music I've not encountered anywhere else, spanning an illuminating range of moods and modes.
This information, by the way, isn't exactly news: Joy Boy was announced in May. But when I shared that information on Twitter, a prominent representative of Electronic Music Twitter announced with surprise and consternation that he'd completely missed Femenine, physical copies of which are sold out just about everywhere you'd think to look. You won't want to let this one slip past you.
---
Ingram Marshall, a wonderful composer, died on Tuesday afternoon at age 80. Formal obituaries are starting to appear; one, written by someone near and dear to me, arrived Thursday afternoon on the NPR website.
I've appreciated that Marshall's passing was met not with the typical me-first jousting, but rather with a quietly mounting wave of responses in my Facebook feed, along with an improbably slow, gentle trickle of notices within the continuous din and grandstanding on Twitter. Somehow, that's seemed right for a creator who made a profound impact, quietly, on those who knew and loved his music.
Frank J. Oteri recorded a substantial interview with Marshall for NewMusicBox in 2001, still a great place to start. Kyle Gann, in one of his countless instances of penning a perfect lede, opened a 2002 Village Voice column like so:
"Ingram Marshall is the great poet of the indistinct. His music is filmy, nebulous. It melts. It enters unobtrusively and dies by slowly slipping away. In between the drama can be gripping, but it sneaks up on you."
Marshall turned 80 on May 10, and my NYPR colleague John Schaefer marked the occasion with a full episode of New Sounds, embedded below. (If the player doesn't materialize in your browser or gadget, go here.)
I spoke with Marshall at least once, for a 2008 New York Times feature about his friend Foster Reed, founder of the New Albion record label, which helped to launch Marshall's public career with the absolutely classic album Fog Tropes. I seem to recall speaking with him on another occasion that escapes me. (That could indicate it was done for the similarly memory-challenged Time Out New York.)
I have fond memories of encountering a handful of his works live—the least likely, perhaps, having been the premiere of Dark Florescence, his concerto for classical guitarist Benjamin Verdery and rock guitarist Andy Summers, played by the American Composers Orchestra at Carnegie Hall in 2005.
Some of Marshall's essential recordings aren't on Bandcamp, though you can find streams sourced through legitimate vendors. (Here's the imperishable New Albion album featuring Fog Tropes and Gradual Requiem, as reissued by Arc Light Editions.) But here are some important ones that are available there.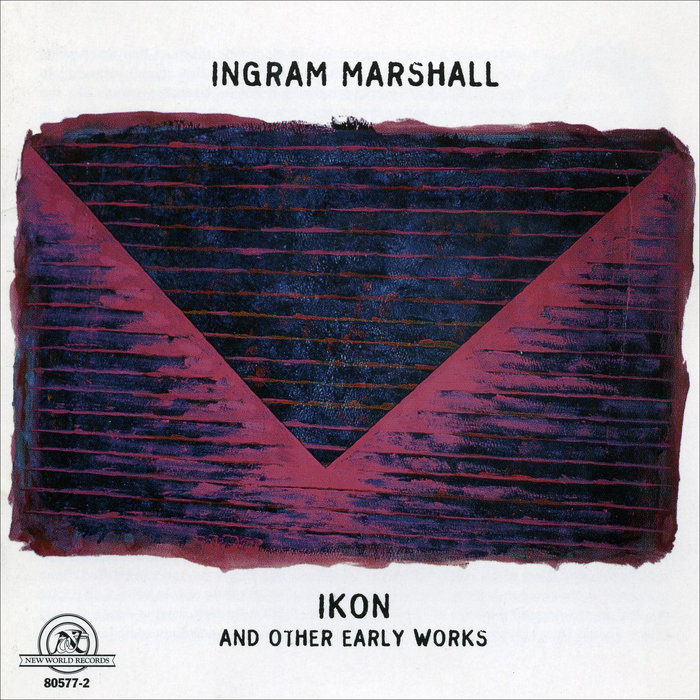 ---
Is It Bandcamp Friday? I had to check, because my inbox has been filling up like a plastic cup under a slot machine that's paying out. The answer is no, but the good news is there is another Bandcamp Friday coming up on Sept. 2.
---
Album(s) of the week.
In the weeks when I couldn't manage to write anything (for whatever reason), I spent time absorbing the new batch of recordings from Another Timbre, a British label that started out mostly documenting improvised music, but then pivoted gradually if not exclusively toward composed music—much of it infused, paradoxically, with a spontaneity that suggested improvisation.
Label owner Simon Reynell is an impresario led by his ears, and by the trust he invests in the artists with whom he works most regularly. In turn, his is a label I've come to trust so completely that for years now I've acquired every new release it issues, and selectively filling in gaps in the catalog. (Other such labels include Erstwhile, Elsewhere, and – when it was active – Glistening Examples.)
You might already have seen a post from Phil Freeman, via his Burning Ambulance newsletter, in which he reviews the five new releases Another Timbre issued in May, having acquired them without knowing much about most of the composers and performers involved. Teeing up the one album that involves two boldface new-music figures, composer Terry Riley and pianist John Tilbury, Freeman confesses he's never heard Riley's ubiquitous In C, nor found anything of interest in AMM, the English free-improvisation collective of which Tilbury is a longtime member. (Phil is a polarizing critic partly for confessions like those; me, I appreciate his candor even in instances when his points rile or disturb.)
I won't offer a blanket endorsement of Phil's observations, nor would he anticipate my rubber-stamping his views. But the key point he makes, after an indignant preamble about Spotify's illusion of abundance, is when he describes why he'd ventured into five new albums by unfamiliar artists. Another Timbre had done such a good job with big names like Morton Feldman and John Cage, Freeman wrote, "that I figured they had earned the benefit of the doubt, even (especially) from a slack-jawed rube like myself."
Not only do I find that attitude rare and refreshing, but I also recognize in the sentiment the same vote of confidence in Reynell's curation I just copped to above.
Anytime a new batch from Another Timbre arrives, I fall into a predictable pattern. I listen to them all at once – in catalog-number order, because that suits my completist-dork urge – and then go back again to the ones that stood out most. After a few passes, one album often resonates strongest.
I'd reckoned Tilbury's Riley volume, Keyboard Studies, would be that standout here—and it is illuminating and satisfying, no question. There also was a chance it might be Landmarks, by Canadian composer-percussionist Isaiah Ceccarelli and organist Katelyn Clark; just as Peter Margasak attests in his essential Bandcamp column, I'd been swayed mightily by the two pieces this duo played on Ceccarelli's 2019 Another Timbre portrait album, Cut, and was eager to hear more.
With all due respect to those albums – and to Tehran, by composer-organist Klaus Lang (whose work I'm getting to know slowly) with Trio Amos, and The Pankow-Park Sessions Vol. 1, by the duo of composer-pianist Ernstalbrecht Stiebler and cellist Tilman Kanitz (whose work I know not at all) – the unanticipated gem of this batch for me has been hope lies fallow, created jointly by violinists Johnny Chang and Keir GoGwilt.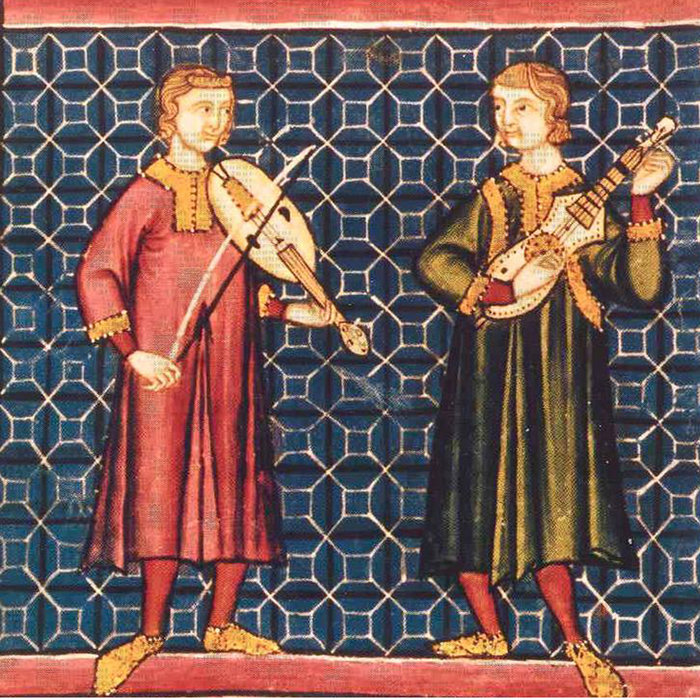 Chang I knew previously for his close association with the Wandelweiser collective; GoGwilt is a name encountered often in the New York City new-music scene, not least for his work in the innovative chamber group Treesearch. The two violinists crossed paths in New Zealand, and developed a new collaboration rooted in medieval and renaissance sources, chiefly Hildegard von Bingen, Orlando di Lasso, and chants from the Cantigas de Santa Maria.
Chang and GoGwilt play with patience, poise, and consummate balance, producing expressive reveries with their closely matched sounds, complementary ornaments, and slight frissons of just intonation. Their intimate conversation embraces the listener and, in three instances, enfolds the voice of singing composer Celeste Oram in a positively otherworldly accord.
I can't think of anything else quite like this record, to which I return regularly for the comfort and succour it provides.
An unanticipated postscript: a loose affiliation of alleluias, a concerto for violin, orchestra, and three offstage voices Oram composed on a commission from the LaJolla Symphony Orchestra, with GoGwilt as soloist and Oram among vocalists, is quite extraordinary. I'm more deeply envious now of all attending this year's Ojai Music Festival, curated by American Modern Opera Company (of which GoGwilt is a member): Oram has pieces on the opening and closing concerts.
---
‌New this week.‌
Henning Christiansen - Op. 163 Penthesilea (Henning Christiansen Archives)
Madeleine Cocolas - A Memory, Blown out (Room40)
Editrix (Wendy Eisenberg, Steve Cameron, Josh Daniel) - Editrix II: Editrix Goes to Hell (Exploding in Sound)
Calvin Gantt and Nicole Mitchell Gantt - Who We Are (Black Earth Music)
Roland Kayn - Atix (Reiger-records-reeks)
Didier Lassere - Silence was pleased (Ayler)
Lila Bazooka (Sophie Bernado & Céline Grangey) - Arashiyama (Ayler)
Norman W. Long - Return and Recovery (Line)
Žibuokle Martinaityte - Ex Tenebris Lux - Pavel Giunter, Rokas Vaitkevicius, Lithuanian Chamber Orchestra/Karolis Variakojis (Ondine)
Savvas Metaxas - Magnetic Loops II (Line)
Jascha Narveson & Ashley Bathgate + Guests - Flash Crash + Remixes (Carrier)
Jesper Nordin - Emerging from Currents and Waves - Martin Fröst, Swedish Radio Symphony Orchestra/Esa-Pekka Salonen (BIS)
RedGreenBlue - The End and the Beginning (Astral Spirits)
Cecil Taylor - Respiration (Fundacja Słuchaj; previously unreleased 1968 recording)
Kobe Van Cauwenberghe - Ghost Trance Septet Plays Anthony Braxton (el NEGOCITO)
John Zorn - A Garden of Forking Paths (Tzadik)
Various artists - Síntomas de techno: Ondas electrónicas subterráneas desde Perú (1985-1991) (Buh)
---
Just announced.‌
June 10
Sally Decker and Briana Marela - Small Tremble in Slow Motion (Surface World)
Tom Flaherty - Mixed Messages - performances by Sara Parkins, Sarah Thornblade, Jeff Gauthier, Alma Lisa Fernandez, Cynthia Fogg, Maggie Parkins, Mark Winges, Genevieve Feiwen Lee, and Vicki Ray (New Focus)
David Lang - the writings - Cappella Amsterdam/Daniel Reuss (Pentatone)
Lincoln Trio - Trios from Contemporary Chicago - compositions by Shawn E. Okpebholo, Augusta Read Thomas, Shulamit Ran, Mischa Zupko, and Stacy Garrop (Çedille)
Lisa Moore - no place to go but around - compositions by Frederic Rzewski (Cantaloupe Music)
Qubit - SLOW MOTION - compositions by Sally Decker and Briana Marela, David Bird, Aaron Einbond, and Alec Hall (Carrier)
Cassiopeia Sturm & Patrick Shiroishi - The Invention of the Saxophone (Surface World)
Tan Dun - Eight Memories in Watercolor; C-A-G-E- (In Memory of John Cage); Film Music Sonata; Traces; The Fire; Blue Orchid - Ralph van Raat (Naxos)
June 17
John Cage - Choral Works - Latvian Radio Choir/Sigvards Klava (Ondine)
Kimia Hesabi - Nemāno Gaona - compositions by Gity Razaz, Alireza Mashayekhi, Showan Tavakol, Bahar Royaee, Niloufar Nourbakhsh, Mozhgan Chahian, and Alireza Mashayekhi (New Focus)
James Kallembach - Antigone: The Writings of Sophie Scholl and the White Rose Movement - Lorelei Ensemble/Beth Willer (New Focus)
PUBLIQuartet - What Is American - compositions by Rhiannon Giddens, Vijay Iyer, and Roscoe Mitchell, and improvisations on themes by Antonín Dvořák, Fats Waller, Ornette Coleman, and others (Bright Shiny Things)
Daniel Schmidt - Cloud Shadows (Recital)
Wild Up - Julius Eastman Vol. 2: Joy Boy (New Amsterdam)
June 18
Cenk Ergün - Inseln - Rupert Enticknap (Sacred Realism)
Sean Meehan - Magazine (Sacred Realism)
June 24
Félicia Atkinson - Image Language (Shelter Press)
Finola Merivale - Tús - Desdemona Ensemble (New Focus)
James Romig - the complexity of distance - Mike Scheidt (New World)
July 1
Matsumoto/Shiroishi/Watanabe - Yellow (Dinzu Artefacts)
String Orchestra of Brooklyn - enfolding - compositions by Scott Wollschleger and Anne Leilehua Lanzilotti (New Focus)
July 8
Tyshawn Sorey - Mesmerism (Yeros7 Music)
July 15
Henning Christiansen - Op. 176 Penthesilea (Henning Christiansen Archives)
Madeleine Cocolas - Spectral (Room40)
Nick Dunston - Spider Season (Out of Your Head)
July 20
Germaine Sijstermans - Betula - performances by Germaine Sijstermans, Antoine Beuger, Rishin Singh, Johnny Chang, Fredrik Rasten, and Leo Svirsky (Elsewhere)
July 22
Sasha Berliner - Onyx (JMI Recordings)
Lorna Dune - Anattä (Medicine for a Nightmare)
July 29
Mario Diaz de Leon - Heart Thread (Denovali)
Nate Wooley & Columbia Icefield - Ancient Songs of Burlap Heroes (Pyroclastic)
August 12
Eunbi Kim - it feels like - compositions by Daniel Bernard Roumain, Pauchi Sasaki, Angélica Negrón, and Sophia Jani (Bright Shiny Things)
August 30
Luc Ferrari - Solitude Transit (Transversales Disques; previously unreleased 1989 recording)
---
Take courage.