For the Record: Sept. 16, 2022.
Violinist Maya Bennardo with the album of the week… plus a clutch of quick takes and dozens of listings for new and upcoming releases.
Lead in.
For the Record is a regular round-up of new and upcoming recordings of interest to the new-music community – contemporary classical music and jazz, electronic and electroacoustic music, and idioms for which no clever genre name has been coined – on CD, vinyl LP, cassette, digital-only formats… you name it.
This list of release dates is culled from press releases, Amazon, Bandcamp, and other  internet stores and sources, social-media posts, and online resources such as Discogs. Dates cited typically correspond to initial U.S. release, and are subject to change. (Links to Amazon, used when all else fails, do not imply endorsement.)
After publication, new listings are incorporated into For the Record: The Master List, a continuously updated resource exclusively accessible to paying Night After Night subscribers, found here.
These listings are not comprehensive—nor could they be! To submit a forthcoming recording for consideration, email information to nightafternight@icloud.com.
Please note that all opinions expressed herein are solely my own, and do not express the views or opinions of my employer.‌
---
Album of the week.
Maya Bennardo
four strings
(kuyin; CD, DL)
The title violinist Maya Bennardo chose for her debut album, four strings, seems to broadcast declarative intent: her method of sound production, reduced to its basic core. There's more involved to making music with a violin, of course – and considerably more in a lot of the music she plays in other working situations, like andPlay, Bennardo-Larson Duo, Mivos Quartet, and Hotel Elefant, among others.
In a note posted on the kuyin label's Bandcamp page, Bennardo – an expert new-music interpreter and improviser presently based in Brooklyn and Stockholm – describes in fragmentary verse what her album is about…
Four strings, holding a world within their metal-wound walls.
That phrase conveys both the elemental thrust of her unaccompanied session and the plentitude of gestures and sensations within its two pieces. The work that shares its title with the album, four strings, is by Eva-Maria Houben, a composer allied with the Wandelweiser group. Her score describes the work's mechanics plainly and simply:
every sound one quiet bow.
calm and quiet throughout.
natural harmonics of the four strings.

at the end of a line you may leave the series of the given sounds
and play
a) either a free melody with harmonics (improvisation) sul G or
sul D or sul A or sul E – or
b) a drone on one of the empty strings
The music and magic of four strings, characteristic of Houben's work, is in its delicate balance of sounds and silences, in combination with the patience and precision an interpreter brings to the task. Bennardo strikes that balance ideally, producing an engrossing account.
The album's other work is by Swedish composer Kristofer Svensson, who specializes in just intonation and the kacapi, a Sundanese zither. Bennardo and Svensson clearly are kindred spirits; two skies, an album of chamber music they improvised with Swedish bass clarinetist Erik Blennow Calälv, came out two weeks ago on the thanatosis label, and is warmly recommended.
Svensson's Duk med broderi och bordets kant – "Tablecloth with embroidery and table edge," according to this translator – derives its name from a book by Swedish artist Lars Olof Loeld. The work calls for the same harmonics Houben employed, "combined with stopped tones in just intonation," again according to the label site, "to allow for brief melodic and harmonic shapes to coalesce."
The score, dedicated to Bennardo, includes just two expressive cues:
without vibrato and in a simple and restrained manner
with, perhaps, a tender melancholy.
As promised, practically from the start melodic flutters and whorls vie with the sigh of a bow drawn across deadened strings; intentionally or not, the music can call to mind another composer devoted to just intonation and string music, Ben Johnston. Svensson's work manages to be rustic and complex at once, containing deep layers of sonic interaction below its soft-spoken surfaces, and Bennardo is an ideal advocate for its considerable virtues.
---
Bonus tracks.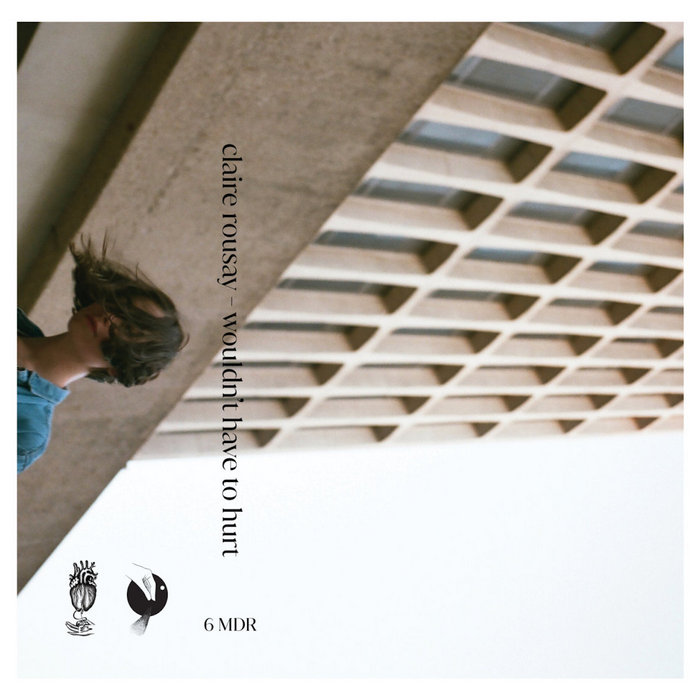 New this week from claire rousay is wouldn't have to hurt, a three-track cassette and digital EP from Mended Dreams, rousay's bespoke imprint for the American Dreams label. The music is beautiful and dreamy, while at the same time unsettling: rousay is occupied with mental, physical, and spiritual health, and I recall vividly even now how the title track – with its plainspoken narrative of recovery as an active process rather than a destination – froze me in place when Rousay presented it at Public Records in July. All proceeds from the album benefit The Trevor Project, the world's largest suicide prevention and crisis intervention organization for LGBTQ young people.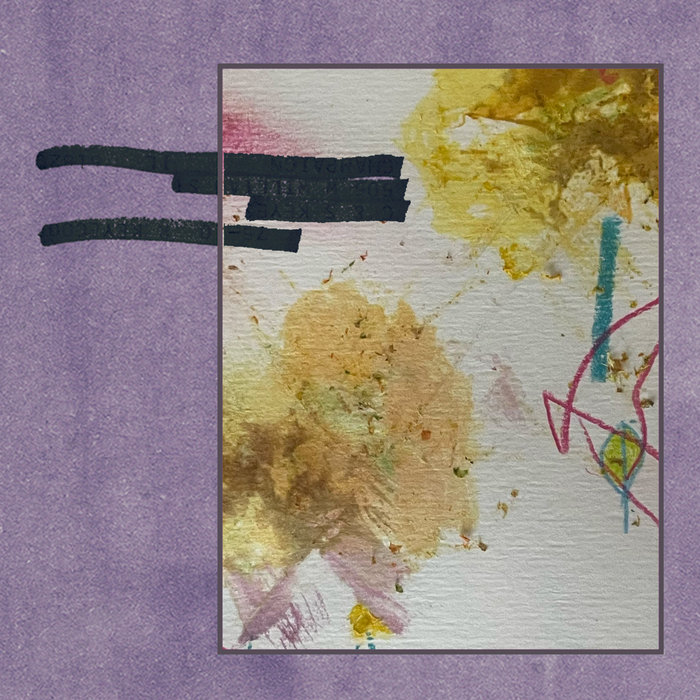 Another new three-track release, Birthingbodies EP on the Colorado label cachedmedia, is the first new release since late last year from Fuubutsushi, the ambient-jazz collective of Chris Jusell, Chaz Prymek, Matthew Sage, and Patrick Shiroishi. The music floats and engulfs you in a blissfully restorative manner—the cachedmedia site uses the word billowing, which seems exactly right. All funds raised through Bandcamp will be donated to Missouri Abortion Fund in Prymek's home state.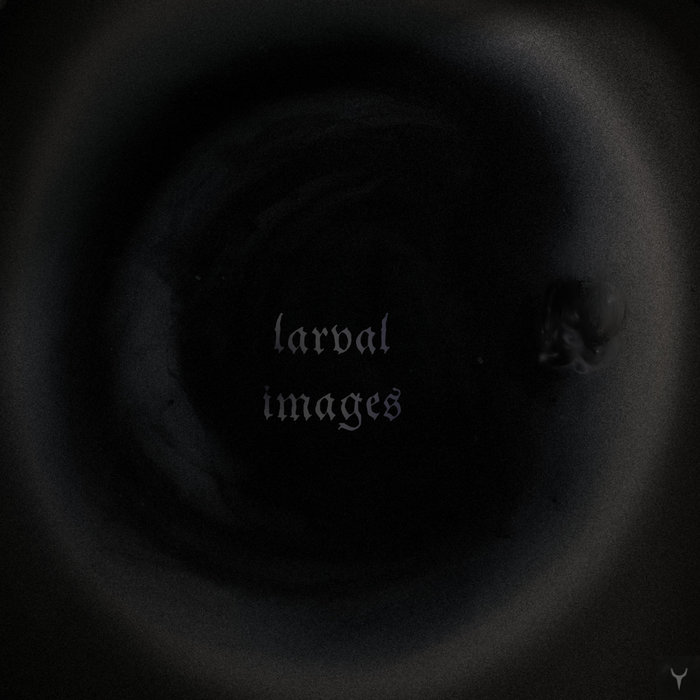 Larval Images is the debut from Total Unknown, a.k.a. California trombonist and sound artist John Pisaro, who issued the 13-track digital release on his 25th birthday. A genuinely solo affair, the album is saturated with moody echoes of isolationist ambient music, doomy metal, and more; several tracks feature poetry in some invented language. Knowing nothing of Pisaro's creative path beyond providing organ samples for Hearing Metal 2 by Michael Pisaro-Liu (his father) and Greg Stuart, I sense a kind of kinship with purveyors of aural ambiguity like Trey Spruance and Eyvind Kang. It's a strong introduction.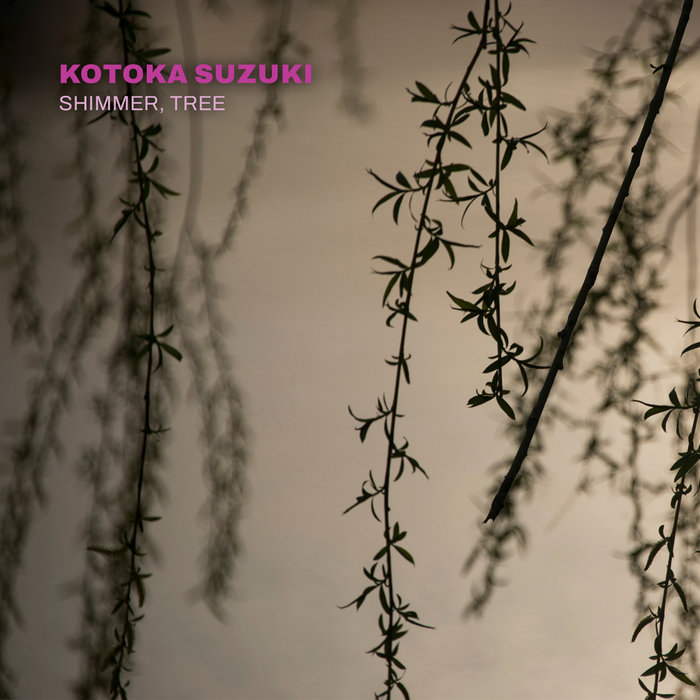 Another strong debut comes from Starkland, a longtime supplier of wildly disparate sounds mostly united in their embrace of emerging technologies: Shimmer, Tree is the first release devoted to music by Kotoka Suzuki, a Japanese-born composer and multimedia artist based in Toronto. In the liner notes, electronic-music pioneer John Chowning hails Suzuki's grounding in a lineage instilled by one of her teachers, the extraordinary electro-acoustic composer Jonathan Harvey, along with Suzuki's mastery of sound technology and software.
"Her personal aesthetic imbues her work with both surface allure and exquisite detail," Chowning writes, "resulting in subtle but intricately constructed structures." That description is as true of Minyo, a wholly acoustic work played with polish and vitality by Spektral Quartet, as it is of electronic pieces like the vivid-dream landscape of Epiphyllum Oxypetalum. Her electroacoustic music taps into deep emotional veins, from unbearable ache (Reservoir) to buoyant reverie (Shimmer, Tree). Music worth hearing, and a name to remember.
Streaming on all the usual platforms, and available for purchase on Bandcamp, is "Explorer 1," the first track from Dark Currents, an album that drummer, composer, and bandleader Bobby Previte is issuing in serial fashion rather than all at once. Previte's newest venture, which comprises eight tracks in total, is inspired by NASA's James Webb Space Telescope and its celestial discoveries. In addition to writing, Previte is playing all of the instruments on the album, including some with which he's never been associated previously, and hooking up his Patreon supporters with first dibs prior to general release.
Finally, this week marks the start of a new series of enhanced digital reissues from the inactive but still vital label Composers Recordings Inc., better known simply as CRI. The similarly invaluable New World label took on the back catalog when CRI went out of business in 2003, and managed to keep some assets in circulation.
Now, in an imaginative new venture overseen by the improvising trumpeter, composer, and Sound American journal/label founder Nate Wooley, 50 essential CRI titles are being reissued digitally, presented with new essays, arresting photographs by Reuben Radding, and companion works commissioned from composers influenced by the classic recording at hand.
Up first is Harry Partch's otherworldly audio ritual The Bewitched – originally issued in 1958 on Partch's Gate 5 label, and reissued by CRI in 1973), paired with Block, a composition for retuned steel-string guitar and optional electronics, composed and performed by Taylor Brook. It's an imaginative venture, one that promises to shed new light on some essential recordings.
---
‌New this week.‌
Andrey Astaiza - Chonta Madre (Orenda)
Maya Bennardo - four strings - compositions by Kristofer Svensson and Eva-Maria Houben (kuyin)
Adam Bohman + Mark Browne - The Ruthless, The Ambitious and the Buddha (Scatter Archive)
Peter Brötzmann/Keiji Haino - The intellect given birth to here (eternity) is too young (Purple Trap/Black Editions)
Phillip Corner - The Art of No-Art (Recital)
Carl Craig - Party/after-party (Dia:)
Fuubutsushi - Birthingbodies EP (cachedmedia)
Bára Gísladóttir & Skúli Sverrisson - Live from the Spirit Store Dundalk (Louth Contemporary Music Society)
Phillip Golub - "loop 2" (greyfade; bonus track from forthcoming album filters)
Mats Gustafsson - Archival Series 001 (Trost; 2005 recording)
Mark Kilstofte - Ballistic Étude 3.1 - Latitude 49 (self-released)
Mikel Kuehn - Entanglements - performances by Deborah Norin-Kuehn, Conor Nelson, Thomas Rosenkranz, Daniel Lippel, Nuiko Wadden, Marianne Gythfeldt, Doyle Armbrust, Kenneth Cox, Henrique Batista, Yu-Fang Chen, and Mei-Chun Chen (New Focus)
Julian Lage - View with a Room (Blue Note)
Ingrid Laubrock + Tom Rainey - Counterfeit Mars (Relative Pitch)
James Brandon Lewis Quartet - MSM Molecular Systematic Music – Live (Intakt)
Jon Lipscomb - Conscious Without Function (Relative Pitch)
OM (Urs Leimgruber, Christy Doran, Bobby Burri, Fredy Studer) - 50 (Intakt)
Harry Partch - The Bewitched - University of Illinois Musical Ensemble (recorded 1957); Taylor Brook - Block (Gate 5/CRI)
Jessica Pavone, Lukas Koenig, Matt Mottel - Spam Likely (577 Records)
Chris Pitsiokos - Art of the Alto (Relative Pitch)
Bobby Previte - Dark Current - "Explorer 1" (Rank Hypocrisy)
Alex Roth & Alice Purton - Inpouring (Zyla)
claire rousay - wouldn't have to hurt (Mended Dreams)
Loren Rush - Omaggio a Giuseppe Ungaretti (Recital)
Bill Seaman & Stephen Vitiello - The Other Forgotten Letters (Room40)
Kotoka Suzuki - Shimmer, Tree - performances by Kotoka Suzuki, Javier Hagen, Cristina Valdes, and Spektral Quartet (Starkland)
Titan to Tachyons - Vonal (Tzadik)
Jeff Tobias - Just What I Feel (Strategy of Tension)
Total Unknown - Larval Images (self-released)
Aaron Turner & Jon Mueller - Now That You've Found It (American Dreams)
Katharina Webber - In Márta's Garden (Intakt)
---
Just announced.‌
October 7
Olivia de Prato - I, A.M. - compositions by Natacha Diels, Katherine Young, Ha-Yang Kim, Pamelia Stickney, Jen Baker, and Zosha Di Castri (New World)
Philip Glass - Piano Études, Book 1 - Vicky Chow (Cantaloupe Music)
Ecka Mordecai - Promise & Illusion (Otoroku)
Billy Steiger - Loud Object (Otoroku)
Greg Stuart - Subtractions - compositions by Sarah Hennies and Michael Pisaro-Liu (New Focus)
October 14
Deniz Cuylan - Rings of Juniper (Hush Hush)
October 21
Earth Room (Ezra Feinberg, Robbie Lee, John Thayer) - Earth Room (Related States)
Clarice Jensen - Esthesis (130701/FatCat)
Maggie Nichols - Are You Ready? (Otoroku)
Rubbish Music (Kate Carr & Iain Chambers) - Upcycling (Flaming Pines)
October 28
Derek Bailey, Charlie Morrow & Friends - New York 1982 (Recital)
Molly Joyce - Perspective (New Amsterdam)
Tyshawn Sorey -  The Off-Off Broadway Guide to Synergism (Pi Recordings)
Chad Taylor Trio - The Reel (Astral Spirits)
Various artists/Sean McCann - Autumn Fair (Recital)
November 11
Yang Chen - longing for __ - compositions by and collaborations with Yaz Lancaster, Andrew Noseworthy, Charles Lutvak, Jason Doell, Sara Constant, Sarian Sankoh, Stephanie Orlando, and Connie Li (People Places)
Takehisa Kosugi + Akio Suzuki - New Sense of Hearing (Blank Forms; 1980 recording)
Oort Smog - Every M***erf***er Is Your Brother (AKP Recordings)
Colin Stetson - Chimæra I (Room40)
November 18
Patricia Brennan - More Touch (Pyroclastic)
Micah Frank & Chet Doxas - The Music of Hildegard von Bingen, Part One (Puremagnetik)
Song Yi Jeon & Vinicius Gomes - Home (Greenleaf Music)
December 9
Julia Bullock - Walking in the Dark - songs and compositions by Oscar Brown Jr., Connie Converse, John Adams, traditional/Hall Johnson, Dick Dallas and Billy Taylor, Samuel Barber, and Sandy Denny (Nonesuch)
January 27, 2023
GEORGE (John Hollenbeck, Anna Webber, Aurora Nealand, Chiquita Magic) - Letters to George (Out of Your Head)
---
Feel good now.