For the Record: Sept. 2, 2022.
Marking the return of Bandcamp Friday, check out 22 choice recordings issued this summer.
For the Record is a regular round-up of new and upcoming recordings of interest to the new-music community – contemporary classical music and jazz, electronic and electroacoustic music, and idioms for which no clever genre name has been coined – on CD, vinyl LP, cassette, digital-only formats… you name it.
This list of release dates is culled from press releases, Amazon, Bandcamp, and other  internet stores and sources, social-media posts, and online resources such as Discogs. Dates cited typically correspond to initial U.S. release, and are subject to change. (Links to Amazon, used when all else fails, do not imply endorsement.)
After publication, new listings are incorporated into For the Record: The Master List, a continuously updated resource exclusively accessible to paying Night After Night subscribers, found here.
These listings are not comprehensive—nor could they be! To submit a forthcoming recording for consideration, email information to nightafternight@icloud.com.
Please note that all opinions expressed herein are solely my own, and do not express the views or opinions of my employer.‌
---
Prelude
Having paused for most of the summer apart from a special Juneteenth event, Bandcamp Friday is back today. From the official statement:
On the first Friday of the month since March of 2020, we've waived our revenue share to help support the many artists who have seen their livelihoods disrupted by the pandemic. Over the course of 21 days, fans have paid artists and labels more than $78 million dollars, helping cover rents, mortgages, groceries, medications, and much more. If you're among the nearly 800,000 fans who have participated, thank you.
It's been a lot of weeks since I've managed to write a record review here, something you don't need me to tell you. In the spirit of today's event, here's a tally of the most compelling new music I've acquired via Bandcamp since the start of summer… 22 releases I wish I could have reviewed properly at the time.
Jessica Ackerley/Patrick Shiroishi - Across Water (Fallen Moon)
Clocks in Motion - Oneira: Music by Jennifer Beilor (Aerocade Music)
Congregation of Drones - Twenty Twenty (Every Possible Recording)
Nick Dunston - Spider Season (Out of Your Head)
Giacomo Fiore & Danny Clay - turntable drawing no. 16 (self-released)
Malcolm Galloway - Patterns (self-released)
Johnny Gandelsman - This Is America: An Anthology 2020–2021 (In a Circle)
Magnus Granberg - Night Will Fade and Fall Apart - Tya Ensemble (thanatosis)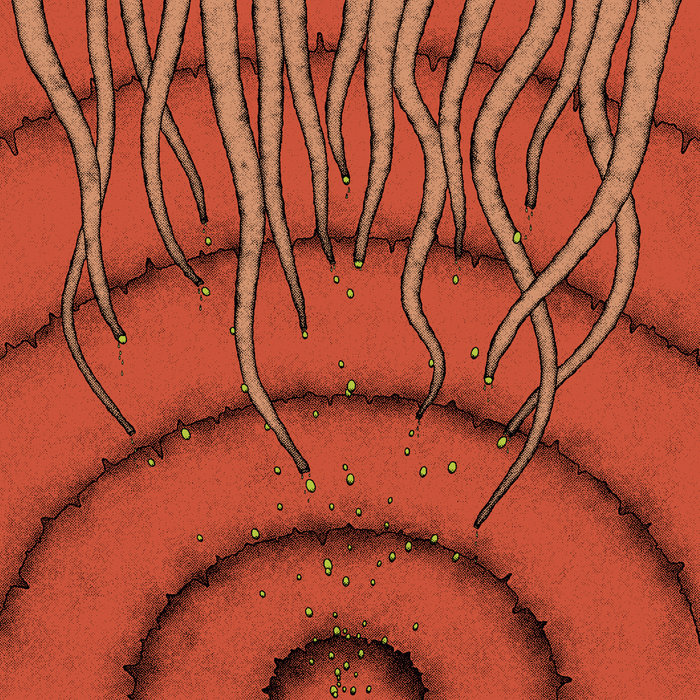 Iceberg - Final Thaw (Astral Spirits)
John Lely - Meander Selection - Apartment House (Another Timbre)
Kali Malone - Living Torch (Portraits GRM)
Katie Porter/Lucio Capece - Phase to Phase (Ftarri)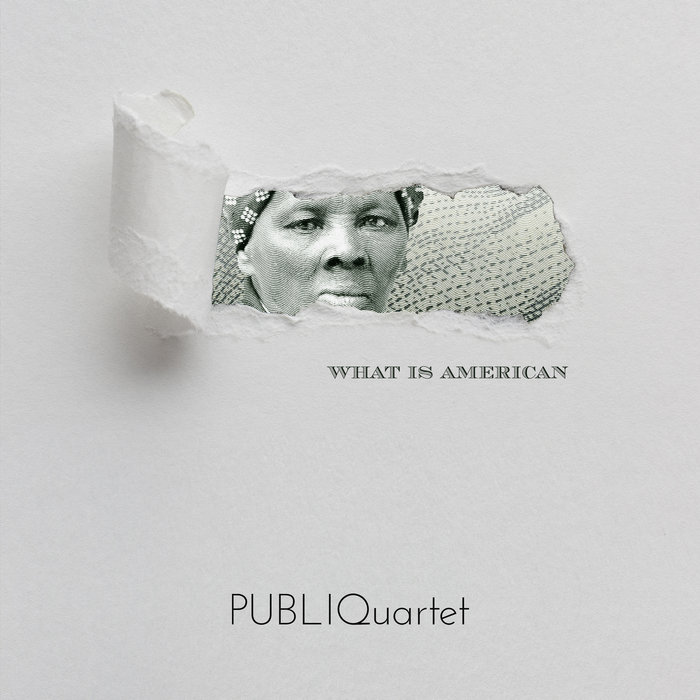 PUBLIQuartet - WHAT IS AMERICAN (Bright Shiny Things)
Kory Reeder - Codex Vivere - Apartment House (Another Timbre)
James Romig - the complexity of distance - Mike Scheidt (New World)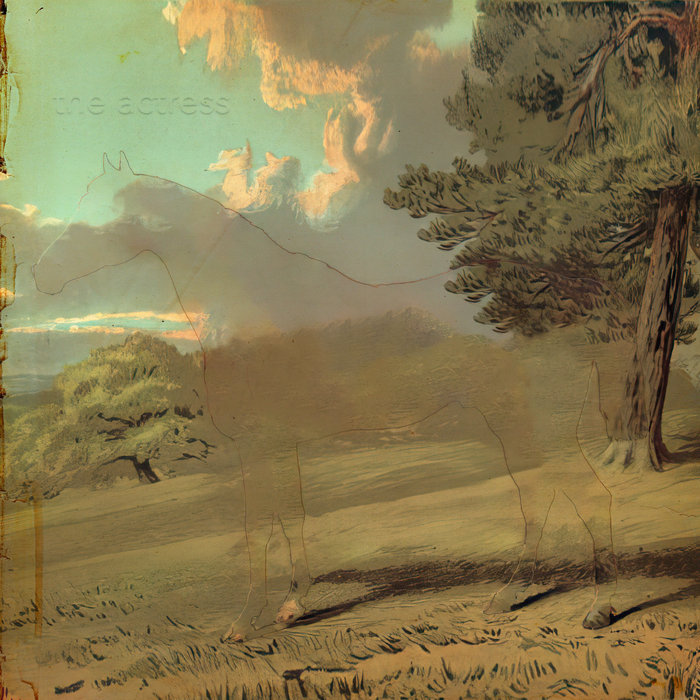 Vanessa Rossetto - The Actress (Erstwhile)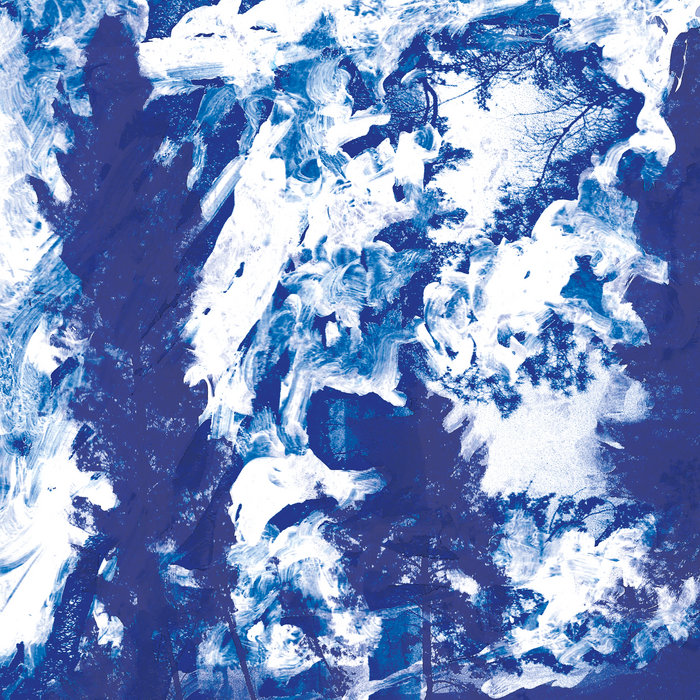 Shiroishi/Tiesenga - empty vessels (Full Spectrum)
Germaine Sijstermans - Betula - Germaine Sijstermans, Antoine Beuger, Rishin Singh, Johnny Chang, Fredrik Rasten, Leo Svirsky (elsewhere)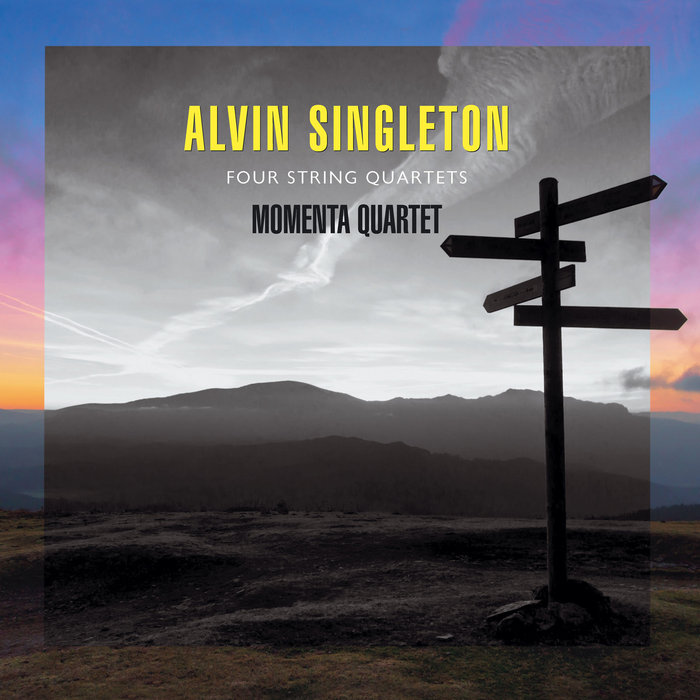 Alvin Singleton - Four String Quartets - Momenta Quartet (New World)
Sophie Stone - amalgamations - Anne Leilehua Lanzilotti, Lauren Redhead, Peter Nagle, Peter Falconer (Sawyer Editions)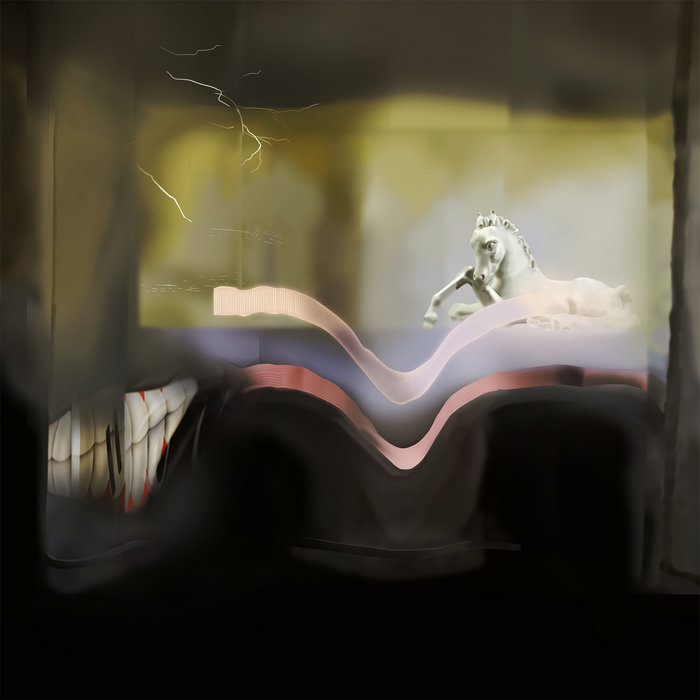 Nick Storring - Music from Wéi 成为 (Orange Milk)
String Noise & John King - Centripetal Light (Gold Bolus)
(P.S. For them what does the rock, I'll stan for Cold Dead Earth by Desiccation, Gauche Gists by Dumb Waiter, Editrix II: Editrix Goes to Hell by Editrix, Evolution Here We Come by Chris Forsyth, Blood and Bonemeal by Reeking Aura, and new self-titled items from Artificial Brain and Eli Winter.)
---
‌New this week.‌
Apollo Chamber Players - Moonstrike - compositions by Jennifer Higdon, Jerod Impichchaachaaha' Tate, and Pierre Jalbert (Azica)
Maya Bennardo, Erik Blennow Calälv, Kristofer Svensson - two skies (thanatosis)
Sarah Bernstein - Veer Quartet (New Focus)
Cyril Bondi & D'Incise - Le secret (INSUB.)
Anthony Braxton/James Fei - Duet (Other Minds) 2021 (Other Minds)
Charlatan - Pearly Everlasting (The Jewel Garden)
Henning Christiansen - 180 Hammerschlagāge gegen Kriegsaffen (Henning Christiansen Archive)
Webb Crawford - Joiners (Tripticks Tapes)
Alvin Curran - Drumming Up Trouble (Black Truffle)
Melaine Dalibert - "Épilogue" (FLAU)
Michael Formanek Quartet - Other Zones (Circular File)
Gemini Gemini (Wolfgang Puschnig & Jamaaladeen Tacuma) - Portal (self-released)
Roland Kayn - Mutenaces (Reiger-records-reeks)
Charles K. Noyes - Devil Trap (Zoar; recorded 1978)
Michiko Ogawa - Junkan - Michiko Ogawa, Sarah Saviet, Catherine Lamb, Lucy Railton, Jonathan Heilbron, Fredrik Rasten, Rebecca Lane, Sam Dunscombe (Marginal Frequency)
Bill Orcutt - Music for Four Guitars (Palilalia)
Ossining - The Horizon Pirouettes (The Jewel Garden)
John Oswald -  Ludwig: vol. 3 — b9 orchestra (rascali klepitoire)
Pavaka Group (William Selman) - Pavaka Group (Mysteries of the Deep)
Rapoon - Can you hear that rain (Ultra Gash)
Fredrik Rasten & Léo Dupleix - Delve II (INSUB.)
Elliott Sharp Aggregat Trio - Variance (Zoar)
Howard Skempton - Surface Tension - Sarah Leonard, Howard Skempton, HCD Productions (Mode)
Alexandra Spence - a veil, the sea (Mappa)
SSWAN (Jessica Ackerley, Patrick Shiroishi, Chris Williams, Luke Stewart, Jason Nazary) - Invisibility is an Unnatural Disaster (577 Records)
Jamaaladeen Tacuma - Spark/Fire (self-released)
Jamaaladeen Tacuma & Mary Halvorson - Strings & Things (self-released)
Tacuma-Zankel-Thomas - The Meeting (self-released)
Valerio Tricoli - Say Goodbye to the Wind (Shelter Press)
Biliana Voutchkova/Joanna Mattrey - Like Thoughts Coming (Relative Pitch)
Biliana Voutchkova/Susana Santos Silva - Bagra (Relative Pitch)
Jacob Wick - Standards (Full Spectrum)
---
Just announced.‌
September 4
Tetuzi Akiyama/Ryotaro Miyasaka - Odd Jobs Are the High Road of Work (Ftarri)
Tetuzi Akiyama/Leo Okagawa - Metaphor of Metamorphosis (Ftarri)
Magnus Granberg - How Lonely Sits the City? (version for quartet) (Meenna)
Junji Hirose/Otomo Yoshihide - DUO 1 (Ftarri)
September 5
Henning Christiansen - Op. 176 Penthesilea (Henning Christiansen Archive)
September 9
Nickolas Mohanna - Sight Drawings (Run/Off Editions)
Manuel Mota & David Grubbs - na margem sui (Room40)
Carl Stone - Gall Tones (Unseen Worlds)
Horace Tapscott Quintet - The Quintet (Mr. Bongo; unreleased 1969 studio recording)
September 13
Carl Craig - Party/after-party (Dia:)
September 16
Maya Bennardo - four strings - compositions by Kristoffer Svensson and Eva-Maria Houben (kuyin)
Phillip Corner - The Art of No-Art (Recital)
Julian Lage - View with a Room (Blue Note)
Ingrid Laubrock + Tom Rainey - Counterfeit Mars (Relative Pitch)
Jon Lipscomb - Conscious Without Function (Relative Pitch)
Chris Pitsiokos - Art of the Alto (Relative Pitch)
Loren Rush - Omaggio a Giuseppe Ungaretti (Recital)
Kotoka Suzuki - Shimmer, Tree - performances by Kotoka Suzuki, Javier Hagen, Cristina Valdes, and Spektral Quartet (Starkland)
Jeff Tobias - Just What I Feel (Strategy of Tension)
September 19
Ecovillage - The Road Not Taken (laaps)
September 20
The Assembly for Distance Alchemy - Circadian Etudes (Infrequent Seams)
September 23
John Luther Adams - Sila: The Breath of the World - The Crossing, JACK Quartet, University of Michigan Percussionists (Cantaloupe Music)
García/Navas/Reviriego/Trilla - Les Capelles (Tripticks Tapes)
Angelica Sanchez Trio - Sparkle Beings (Sunnyside)
September 29
The Three Oldmen's Birds (Mathias Van Eecloo) - Rustine (Iikki Books)
September 30
Chris Cochrane/John Thayer - Excavation (Astral Editions)
GADADU - The Weatherman Is Wrong (Gold Bolus)
Violeta Garcia - PHOBIA (Relative Pitch)
Matt Lavelle - In Swing We Trust (Unseen Rain)
Fred Moten/Brandon López/Gerald Cleaver - Moten/López/Cleaver (Relative Pitch; two new tracks added to album previously released by Reading Group on vinyl LP)
Tamio Shiraishi - 月 (Moon) (Relative Pitch)
October 6
Shy Bather (Madison Greenstone & Michelle Lou) - Dream Timbre (Unknown Tapes)
October 7
Dave Douglas Quintet - Songs of Ascent, Book 1 - Degrees (Greenleaf Music)
Dave Douglas Quintet - Songs of Ascent, Book 2 - Steps (Greenleaf Music subscriber exclusive)
Tim Story - Rust Smudges (Dais)
Chris Williams & Patrick Shiroishi - Sans Soleil II (Astral Spirits)
October 14
Little Wings - Froggy's (Astral Editions)
Nico Muhly/Alice Goodman - The Street - Parker Ramsay, King's College Choir (King's College Recordings)
No Base Trio - NBT II (Setola di Maiale)
October 20
Jürg Frey - lieues d'ombres - Reinier van Houdt (elsewhere)
October 21
Hildur Guðnadóttir - TÁR (Music from and Inspired by the Motion Picture) (Deutsche Grammophon)
Pauline Oliveros & James Ilgenfritz - Altamirage (Infrequent Seams)
Sophia Subbayya Vastek - In Our Softening (self-released)
October 28
Trevor Dunn Trio-Convulsant avec Folie à Quatre - Séances (Pyroclastic)
Michael Marcus - Abstractions in Lime Caverns (ESP-Disk')
Ivo Perelman/Matthew Shipp - Fruition (ESP-Disk')
Senyawa + Lawrence English/Aviva Endean/Peter Knight/Helen Svoboda/Joe Talia - The Prey and the Ruler (Room40)
November 4
Joe Fiedler - The Howland Sessions (Multiphonics)
Horse Lords - Comradely Objects (RVNG Intl.)
November 11
Christina Vantzou - No. 5 (Kranky)
November 18
Avram Fefer Quartet - Juba Lee (Clean Feed)
Andrew Poppy - Ark Hive of A Live (False Walls)
November 25
Mats Gustafsson & NU Ensemble - Hidros 8 (Trost)
December 2
---
Obrigado.
Photographs by Steve Smith unless indicated otherwise.