New day rising.
The 21 recordings that meant the most to me in 2021… plus honorable mentions and stray observations.
Prelude
Around two weeks ago, I stared on and off for 14 hours at a screen that looked precisely as you see it above. It's not that there was nothing worth writing about; it's that there was no time in which to do it.
But it also kind of makes sense that the post in question got lost in the weeds: what I was thinking about, mostly, was the precariousness of the performing-arts world during the weeks ahead: Broadway shows going dark, restaurants closing. Since then, major seasonal events like globalFEST, Winter Jazzfest and Under the Radar have postponed their in-person offerings, by months or even until 2023.
You can anticipate more such delays with complete certainty—which means my New Yorker listing for a January 6 concert by the New York Philharmonic at Carnegie Hall, with conductor Susanna Mälkki making her Isaac Stern Hall debut and Branford Marsalis featured in John Adams's Saxophone Concerto, likely constitutes wishful thinking in more than just the most obvious way.
I've enjoyed reading the handful of "Best Concerts of 2021" lists that have materialized lately, but would never venture to propose one of my own, simply because I saw so very little, and missed so much of significance… first and foremost, a Talea Ensemble program during the Time:Spans festival featuring compositions by Catherine Lamb, Sarah Hennies, and Oscar Bettison, and the Metropolitan Opera presentation of Matthew Aucoin's Eurydice.
But it's not lost on me at all that many people, including some of my close friends, remained unable to attend any concerts at all because of overwhelming health concerns relating to the COVID-19 pandemic, and are unable still. Much as I feel grateful to be able to pursue my vocation and all that it entails, I am acutely aware that my privilege is precisely that. Even for those of us compelled by our jobs back into concert halls and public throngs, a feeling of unease often was inescapable.
Nowhere was this sensation better captured, to my mind, than in A.Z. Madonna's Boston Globe account of an initial foray back into Symphony Hall for a Boston Symphony Orchestra concert, in late September:
I don't know how alone I was in my crowd-shyness, but any transcendence I may have felt at stepping over the threshold for the first time since March 2020 was submerged under the feelings of my heartbeat accelerating and sweat droplets forming behind my mask. Too close, I thought several times. Too much. Too soon.
Among the performances I managed to attend, the foremost in my mind were two concerts by King Crimson, in Holmdel, NJ (Sept. 4), and New York City (Sept. 9), on what almost certainly was the band's final U.S. tour; the North American premiere of Olga Neuwirth's arresting Die Stadt ohne Juden, with the 1924 film by Hans Karl Breslauer accompanied live by Talea Ensemble at the DiMenna Center (Sept. 18); the North American premiere of Sun & Sea, the innovative installation-opera by Rugilė Barzdžiukaitė, Vaiva Grainytė, and Lina Lapelytė, at the Brooklyn Academy of Music (Sept. 26); a venturesome triple bill of Patrick Shiroishi, MAW, and Laura Cocks & Madison Greenstone at Mise-en Place (Oct. 12); and a vital restaging of Robert Ashley's chamber opera eL/Aficionado, with Kayleigh Butcher transforming a role created by Thomas Buckner, at Roulette (Oct. 21).
I also was grateful to see Genesis at Madison Square Garden on Dec. 5, the first of what almost certainly were the two final shows this storied band will play in New York City. (The tour ended in Boston, concluding the group's U.S. business more or less back where it started, with a lunchtime concert at Brandeis University on Dec. 11, 1972.) Nostalgia played a mighty part in my enjoyment, exerting a heavy tug especially in a potent one-two hit of "Follow You Follow Me," the sizable 1978 pop hit that made me aware of the group, and "Duchess," a 1980 ballad awash in sensations of disillusionment, fading glory, and the inexorable passage of time.
Still, it's not just about nostalgia. Recent articles like Sam Sodomsky's Pitchfork review of the 1980 Genesis album Duke and Jelisa Castrodale's matter-of-factly titled Vice essay – "It's Time to Admit that Genesis Has Always Been a Great Band" – show a timely reassessment that not only Patrick Bateman could love. I especially love Sodomsky's ingenious explication of how Genesis evolved not through addition, but via subtraction:
Without the guiding, commercial vision of producer Jonathan King, Genesis evolved into a pastoral folk group with a focus on Anthony Phillips' 12-string guitar. When Phillips quit, they became a heavier prog band led by Gabriel's theatrical vision. When Gabriel quit, they developed a more atmospheric sound, showcasing the inventive style of guitarist Steve Hackett. When Hackett quit, they were now a trio with Collins on vocals, left to focus on melody and songcraft. And with nothing left to lose, they became one of the biggest bands in the world.
Beyond those concerts, it felt promising and deeply satisfying to attend season-opening presentations by three major New York City institutions – the New York Philharmonic, the Metropolitan Opera, and Carnegie Hall – that reflected in ways both subtle and bold how the world itself had changed while those organizations were dark. The thrill of those evenings now makes the specter of postponements and cancellations even more daunting, mindful of genuine development arrested even temporarily.
Still, it's too soon by far to give up hope. This year promises to be transformative in significant ways – details TK – and my mood right now is one of fierce determination and eager if cautious anticipation.
Here's wishing us all a safe and happy new year. As ever, the best is yet to come.
---
21 for '21.
I don't mean to propose this as a list of the "best albums of 2021." As Tom Hull explained in an essay about participating in a recent critics' poll, no one can hear everything issued in a given year. That goes exponentially for listeners and journalists who opt to not focus on a single genre or niche.
Instead, these are the albums to which I returned more than any others over the course of a year that felt almost preposterously long… I can't remember another year, actually, in which I had to keep asking myself, "That came out this year?"
To be clear, the first recording in the tally listed below unquestionably is my Record of the Year. After that, the rest are listed alphabetically.
A note about the Bandcamp inserts: The Ghost newsletter platform doesn't accommodate audio players embedded within emails, resulting in inexplicable white gaps between items in a list. I'm opting to use the simple placeholder embeds it does allow; afterward, I'll go back to the web version and add working players. The links embedded in each label name go straight to the most user-friendly web page available, particularly for releases unavailable on Bandcamp.
John Cage - Number Pieces - Apartment House (Another Timbre)
---__--___ - The Heart Pumps Kool-Aid (Orange Milk)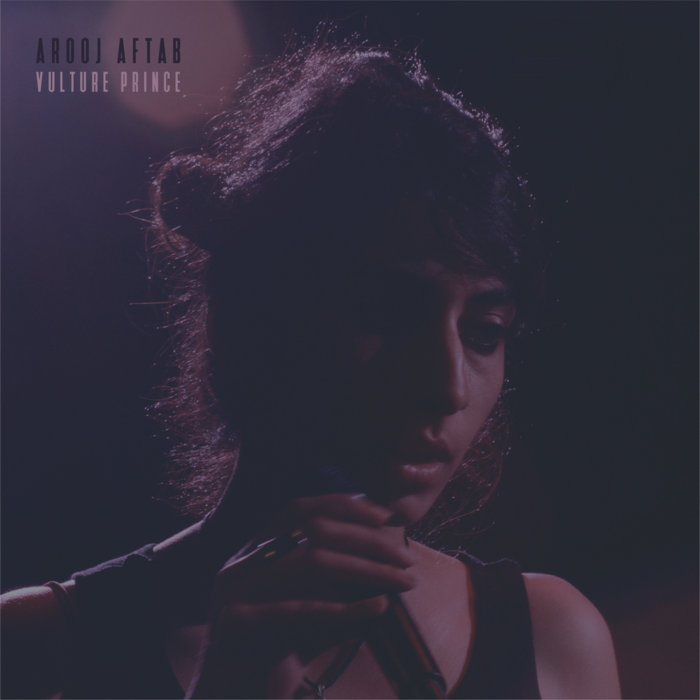 Arooj Aftab - Vulture Prince (New Amsterdam)
Robert Ashley - eL/Aficionado - Kayleigh Butcher, Brian McCorkle, Bonnie Lander, Paul Pinto, Tom Hamilton (Lovely Music)
Emily D'Angelo - energeia - das freie orchester Berlin/Jarkko Riihimäki (Deutsche Grammophon)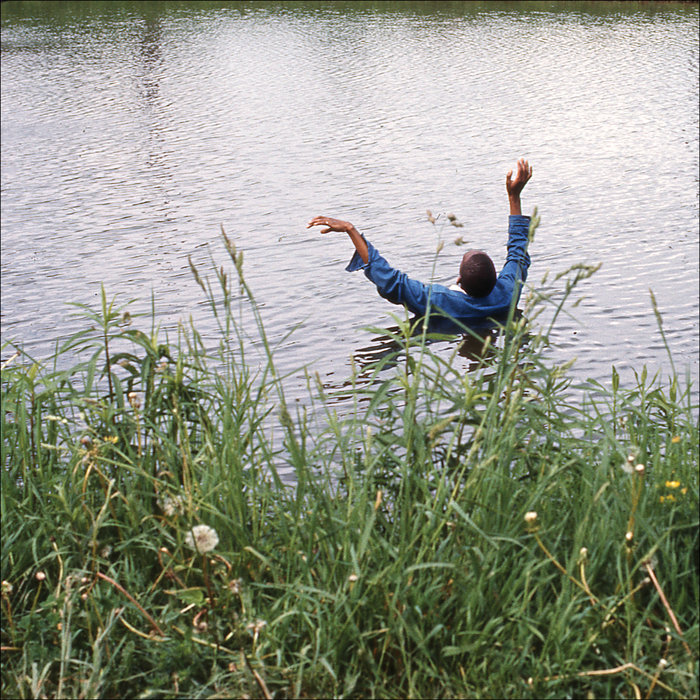 Julius Eastman - Femenine - Wild Up (New Amsterdam)
JJJJJerome Ellis - The Clearing (NNA Tapes)
Bryn Harrison - Time Becoming - Plus-Minus Ensemble/Mark Knoop; Ensemble Contrechamps/Vimbayi Kaziboni (Neu)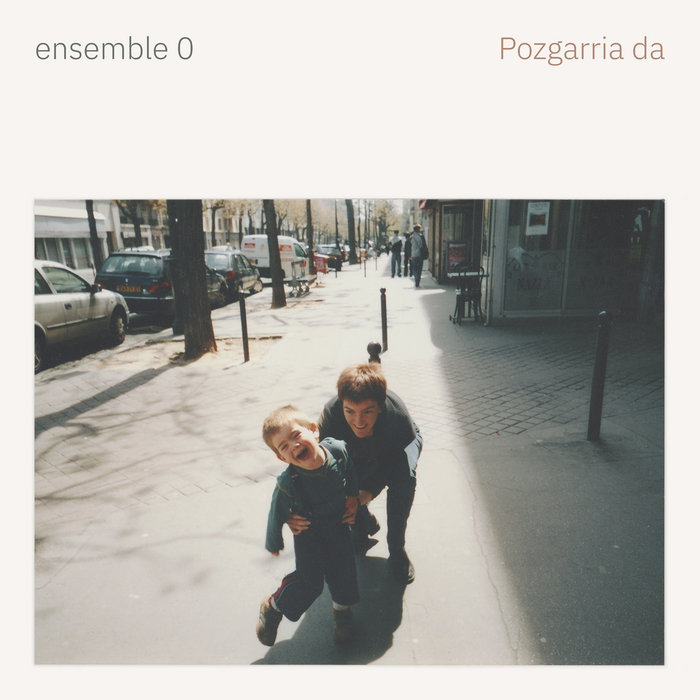 Petar Klanac - Pozgarria da - ensemble 0 (Belarri)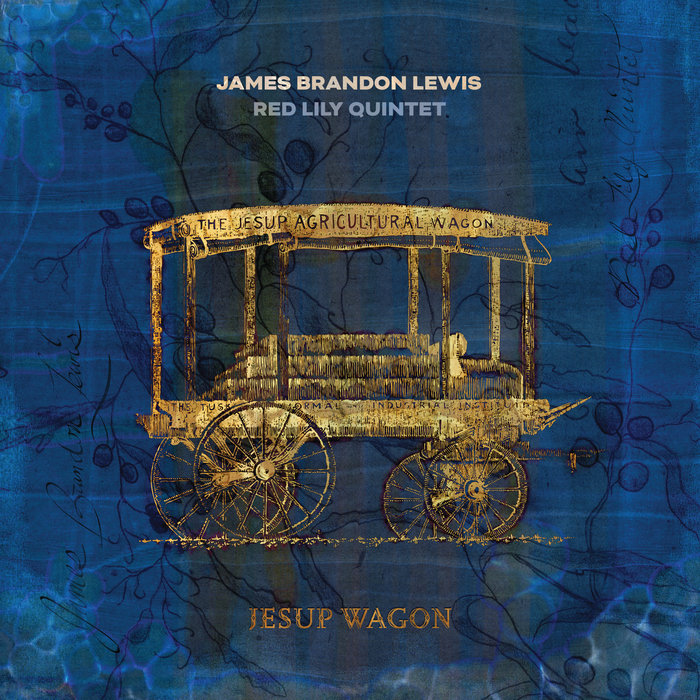 James Brandon Lewis Red Lily Quintet - Jesup Wagon (TAO Forms)
Annea Lockwood - Becoming Air/Into the Vanishing Point - Nate Wooley, Yarn/Wire (Black Truffle)
Christopher Otto - rag'sma - JACK Quartet (greyfade)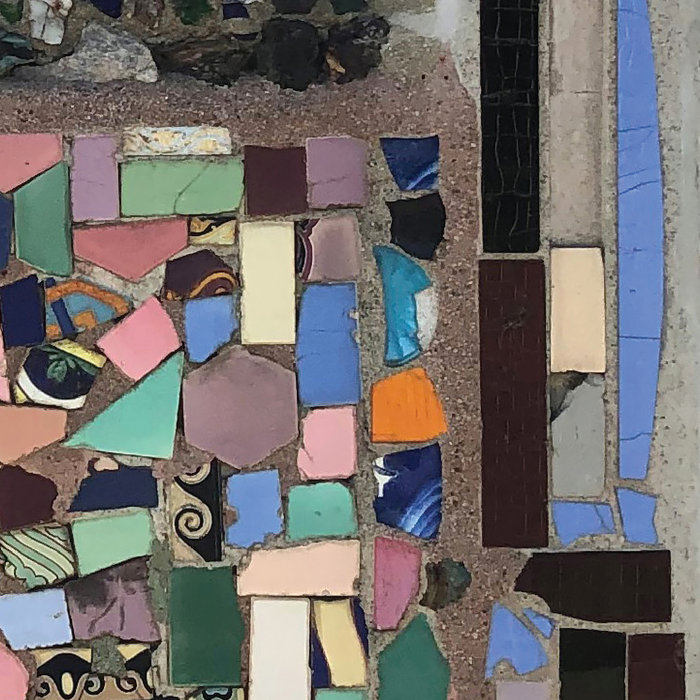 Michael Pisaro-Liu - Revolution Shuffle (Erstwhile)
Claire Rousay - a softer focus (American Dreams)
David Sanford - A Prayer for Lester Bowie (Greenleaf Music)
Patrick Shiroishi - Hidemi (American Dreams)
Gabriella Smith/Gabriel Cabezas - Lost Coast (Bedroom Community)
Wadada Leo Smith with Milford Graves and Bill Laswell - Sacred Ceremonies (TUM)
Tyshawn Sorey - For George Lewis/Autoschediasms - Alarm Will Sound (Cantaloupe Music)
Ryley Walker - Course in Fable (Husky Pants)
John Zorn - Bagatelles, Vol. 1 (Tzadik)
Never enough.
Every recording on the following list, at one point or another, could have been included in the tally above—and most likely was. Like those recordings, these all helped to make 2021 better and brighter than it otherwise might have been. (I'm certain I'll realize I forgot one or more as soon as I hit send, but so it goes.)
Ryoko Akama - songs for a shed - Apartment House (Another Timbre)
Daniel Bachman - Axacan (Three Lobed)
Gregg Belisle-Chi - Koi: Performing the Music of Tim Berne (Relative Pitch)
Bomba Estéreo - Deja (Sony U.S. Latin)
Anthony Braxton - 12 Comp (ZIM) 2017 (Firehouse 12)
Carcass - Torn Arteries (Nuclear Blast)
Frédéric Chopin - Nocturnes - Stephen Hough (Hyperion)
Julia Den Boer - Kermès (New Focus)
Wendy Eisenberg - Bent Ring (Dear Life)
Melaine Dalibert - night blossoms (Elsewhere)
Amir ElSaffar Rivers of Sound - The Other Shore (Outhere Music)
Fire-Toolz - Eternal Home (Hausu Mountain)
Sean Friar - Before and After - NOW Ensemble (New Amsterdam)
Jürg Frey - I Listened to the Wind Again - Louth Contemporary Music Society (Louth CMS)
Vijay Iyer - Uneasy (ECM)
King Crimson - Music Is Our Friend: Live in Washington, D.C., and Albany, 2021 (DGM)
Catherine Lamb - String Quartets - JACK Quartet (Kairos)
Robbie Lee - Prismatist (Relative Pitch)
George Lewis - The Recombinant Trilogy - Claire Chase, Seth Parker Woods, Dana Jessen (New Focus)
Lucy Liyou - Practice (Full Spectrum)
Žibuoklė Martinaitytė - Saudade - Gabrielius Alekna, Lithuanian Chamber Orchestra, Lithuanian National Symphony Orchestra/Giedre Šlekyte (Ondine)
Andrew McIntosh - A moonbeam is just a filtered sunbeam (Another Timbre)
Pat Metheny - Side-Eye NYC (V1-IV) (Modern)
Hafez Modirzadeh - Facets (Pi Recordings)
Moor Mother - Black Encyclopedia of the Air (Anti-)
Jason Moran - The Sound Will Tell You (Yes)
Motion Sickness of Time Travel - If We Were Landscapes (self-released)
Hali Palombo - Cylinder Loops (Astral Editions)
William Parker - Mayan Space Station (AUM Fidelity)
Anastassis Philippakopoulos - wind and light - Jürg Frey, Anastassis Philippakopoulos (Elsewhere)
Powers/Rolin Duo - Strange Fortune (Astral Editions)
Florence Price - Symphonies Nos. 1 & 3 - Philadelphia Orchestra/Yannick Nézet-Séguin (Deutsche Grammophon)
Éliane Radigue - Occam Ocean 3 - Julia Eckhardt, Silvia Tarozzi, Deborah Walker (Shiiin)
Steve Roach/Michael Stearns - Beyond Earth & Sky (Projekt)
Georgia Rodgers - September - Zubin Kanga, Apartment House (Another Timbre)
Erin Rogers - 2000 Miles (Relative Pitch)
Keith Rowe - Absence (Erstwhile)
Vanessa Rossetto/Lionel Marchetti - The Tower (The City) (Erstwhile)
Huang Ruo - A Dust in Time - Del Sol Quartet (Bright Shiny Things)
Giacinto Scelsi - Works for Violin and for Viola - Marco Fusi (Kairos)
Matthew Shipp - Codebreaker (TAO Forms)
Linda Catlin Smith - Ballad - Anton Lukoszevieze, Kerry Yong (Another Timbre)
Anna Thorvaldsdottir - Enigma - Spektral Quartet (Sono Luminus)
Henry Threadgill Zooid - Poof (Pi Recordings)
Anna Webber - Idiom (Pi Recordings)
Steven Wilson - The Future Bites (Caroline International)
Michael Winter - single track - Liminar (Another Timbre)
Christian Wolff - 3 String Quartets - Quatuor Bozzini (New World)
Daniel Wyche - Earthwork (American Dreams)
Brandee Younger - Somewhere Different (Impulse!)
---
What streams may come…
January 7
Gabrielle Cerberville - [reckless invention] - performances by Frank Felice, Kory Reeder, Conner Simmons, and Joseph Reding (Sawyer Editions)
Darcy Copeland - v e i l - performances by Darcy Copeland, Urban Megušar, .abeceda, Aaron Michael Butler, and University of Washington Modern Music Ensemble (Sawyer Editions)
Anthony Donofrio - Designs and Meditations - performances by Anthony Donofrio, West Fox, David Cavasos, Houston Youngman, and Aaron Michael Butler (Sawyer Editions)
Jack Langdon - Less Than You Remember (Sawyer Editions)
Kory Reeder - Old Songs: Piano Preludes - Richard P. John (Sawyer Editions)
January 14
Mary Lattimore - Collected Pieces: 2015-2020 (Ghostly International)
January 21
Tim Berne/Gregg Belisle-Chi - Mars (Intakt)
Andrew Cyrille, William Parker & Enrico Rava - 2 Blues for Cecil (TUM)
The OGJB Quartet - Ode to O (TUM)
John Zorn and Bill Laswell - The Cleansing (Tzadik)
January 31
Peter Brötzmann/Milford Graves/William Parker - Historic Music Past Tense Future (Black Editions; recorded 2002)
February 11
Claire Rousay and More Eaze - Never Stop Texting Me (Orange Milk)
February 18
John Zorn - A Garden of Forking Paths - Bill Frisell, Julian Lage, Gyan Riley (Tzadik)
---